Web Guiding System (as known as Web Guide Controller, Web Aligner System, Edge Position Controller, EPC) is a device in using sensor to detect the edge, print line, center of the web to keep the moving web at the right position. Web Guiding Systems are widely used for machineries in film, paper, rubber, textile, metal industries, it increases efficiency, improves quality, reduces loses and labors.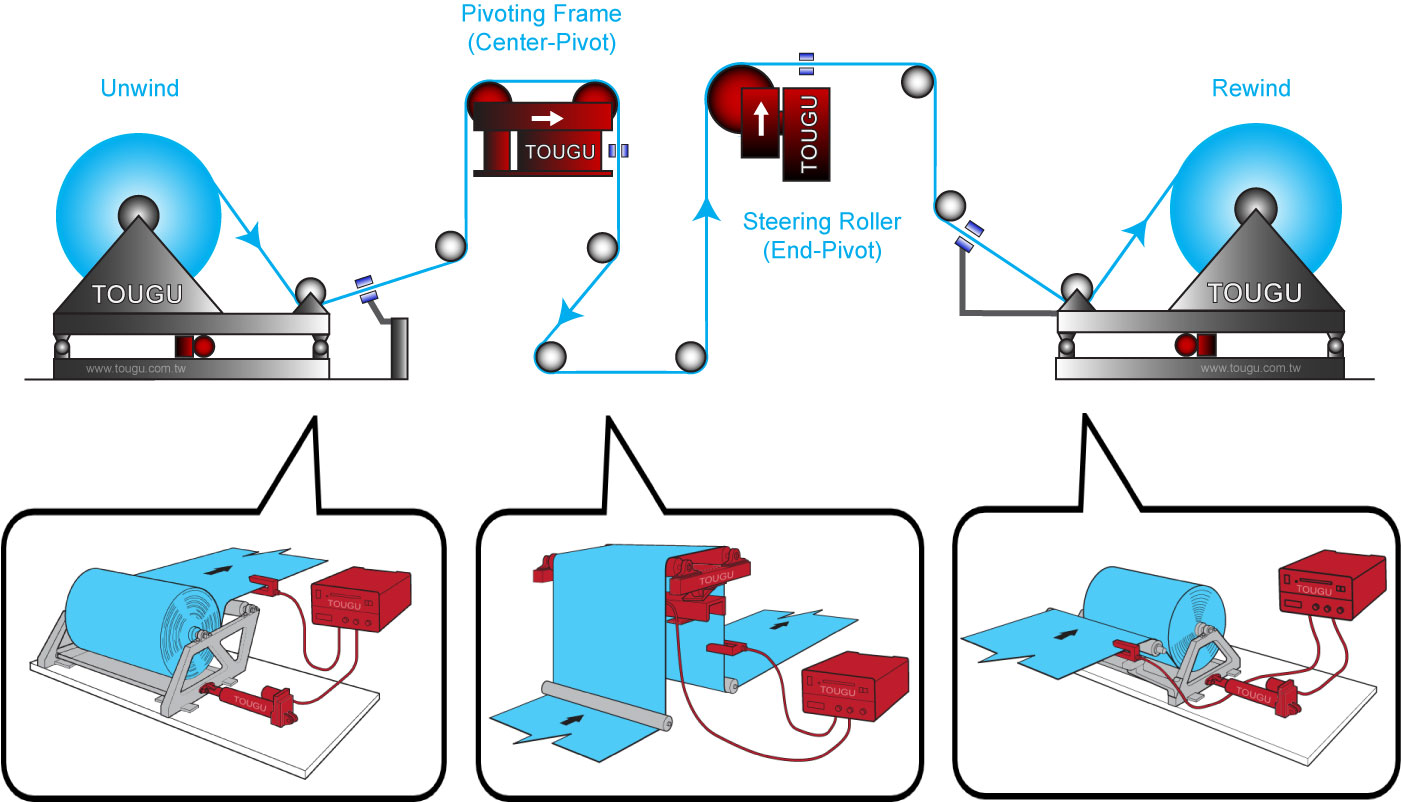 Due to the different ways to detect and guide, there are 3 web guiding system types:
EPC


Edge Position Controller
Use one edge guide sensor to detect web edge for edge guiding, also called Edge Guide System.

Line Position Controller
Use one line follower sensor to detect printing line, contrast edge on the web for guiding, also called Line Guide System, Line Follower Control (LFC).
CPC


Center Position Controller
Use two sensors to detect web for center-line guiding, also called Center Guide System.